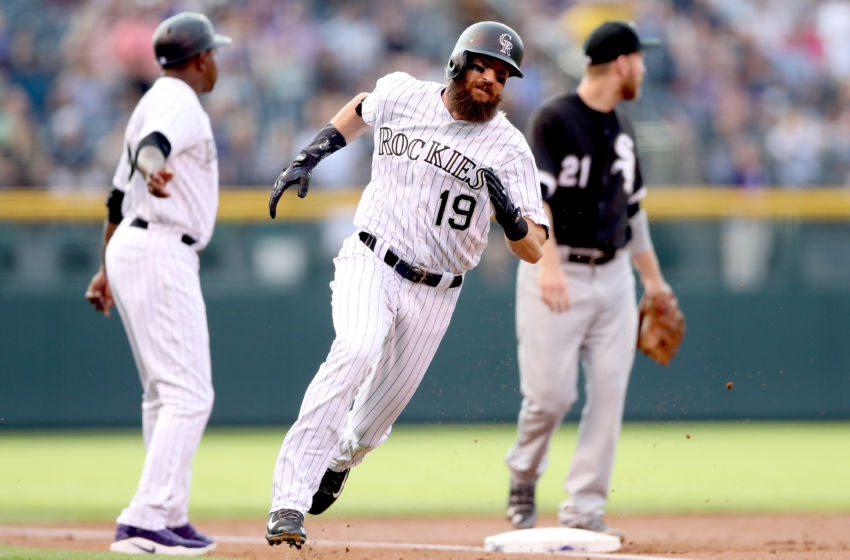 Maybe Gerardo Parra is the key, maybe the Rockies were just due, or maybe it's a little bit of both. Whatever it is that got the Rockies offense to break out, it is just a relief to see a potent offense finally do what they can do. With 17 hits, Colorado broke out for 12 runs against the White Sox in the series opener for an easy win.
Getting the jump on things early, Colorado scored four runs in the first inning with the first six batters reaching, all by either walk or single. Arenado, Parra, and Story all tallied RBIs in the first and got the Rockies off on the right foot, but they did not take their foot off the gas and got right back to it in the second.
Leading off the second inning was the pitcher German Marquez. All he did was hit a leadoff double, one of two hits for him on the night, to put a man on for DJ LeMahieu. With one out, LeMahieu drove a ball to the deepest part of left-center for a two-run shot that put the Rockies up 6-0. They wouldn't need to score any more runs after that, but they would double the run output before the game was up.
Blackmon and Arenado both hit home runs, Blackmon's being a solo and Nolan's a two-run shot and both also tallied three hits, with Nolan driving in five total runs on the night. Gerardo Parra also got in on the three hit nights recording three himself, his own welcome back party.
This was a game you really couldn't have asked for anything more in. The offense broke out, but the pitching was also great. Marquez went seven innings while striking out five, but most importantly he walked none. He did allow three runs, but it was not important as he had plenty of run support.
Perhaps this was a case of the Rockies just being due for a breakout game, or maybe it is a sign of things to come for the second half. Whatever it is, it is welcome nonetheless for a team that has not had a breakout game like this in nearly a month. The Rockies will try and do it again on Saturday and hopefully take a quick series win while there at it with Jeff Hoffman on the mound.